Chair – Christine Rios
Mission Statement - International Outreach strives to increase awareness in our club and community of the need to become active and integral members of our world community.  Military Support is dedicated to working with local organizations to provide support and assistance to active and retired military personnel, and their families, from all branches of service. Domestic Violence Awareness and Prevention (DVAP) is dedicated to increasing awareness of domestic violence, abuse and neglect in our community. In bringing awareness, we can make a difference in the lives of people affected directly or indirectly by domestic violence.
APRIL is Child Abuse Prevention Month, a time to shed light on the abuse and neglect that children across the country face at home. The Pinwheel Garden symbolizes that message and encourages communities to recommit to promoting healthy families and ensuring children are safe.APRIL is Sexual Assault Awareness Month. The Department of Justice reports that every 98 seconds another American is sexually assaulted. The designation serves to educate the public about the issue and promotes taking action.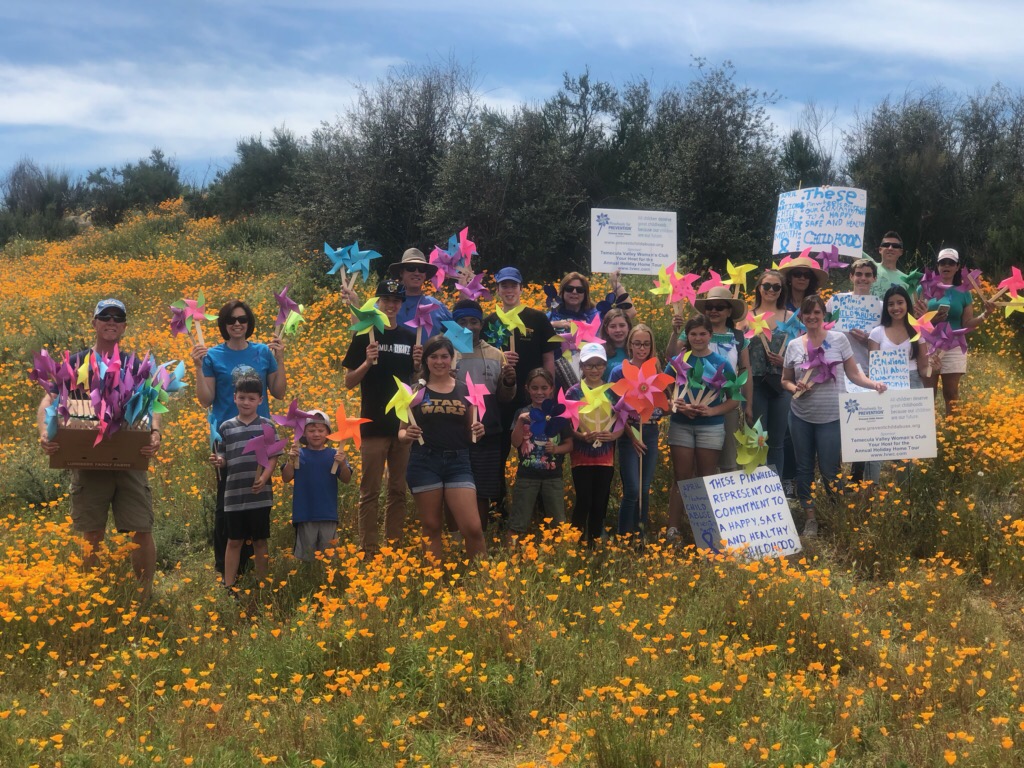 Kids are making Pinwheels in the Poppy Fields and displaying them in front of Burger King as well. They are helping sponsor the Blue Ribbon campaign portion of this program  and TVWC is sponsoring of "Pinwheels for Prevention" of Child Abuse campaign.