Temecula Valley Woman's Club and City of Temecula Observe Arbor Day
Marigolds, Snap Dragons and Succulents were given to the attendees of the City of Temecula Community Services Department and Temecula Valley Woman's Club Arbor Day observance where five trees were planted on the hill above the Duck Pond. This is the first full year that Temecula has been officially recognized as a Tree City USA which is sponsored by the Arbor Day Foundation in partnership with the U.S. Forest Service and the National Association of State Foresters.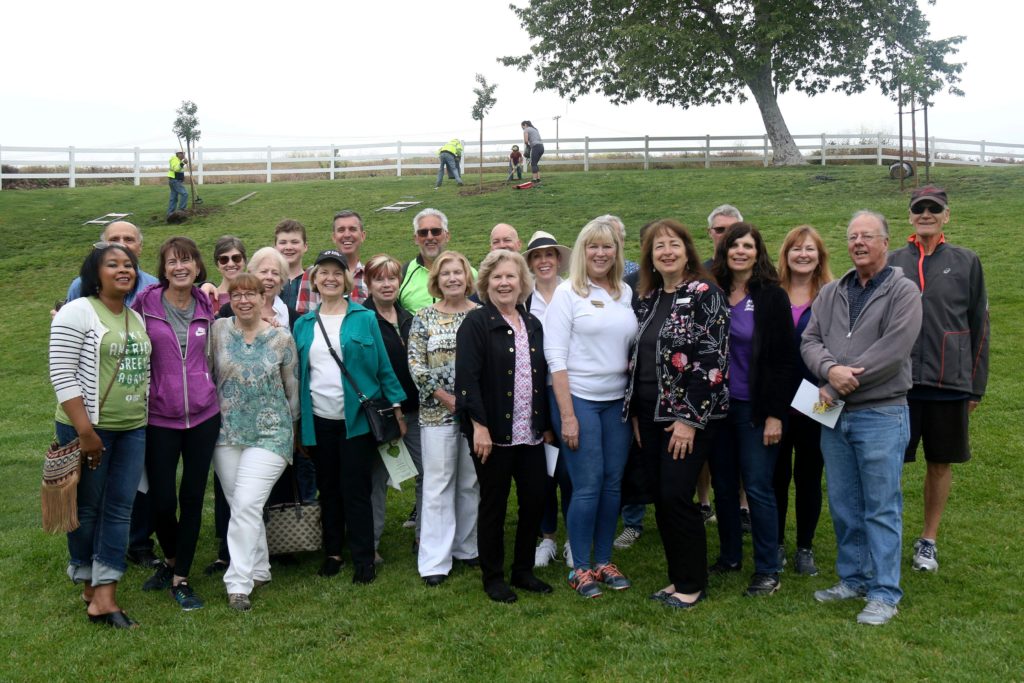 Prior to obtaining the recognition, Temecula Valley Woman's Club members, Margaret Meyncke and Chris Rios urged, guided and encouraged city officials in the process of applying for Tree City USA certification. Because of Chris and Margaret's initiative, the City of Temecula staff and council members pursued the detailed paperwork required by the Arbor day Foundation before the title of Tree City USA could be awarded.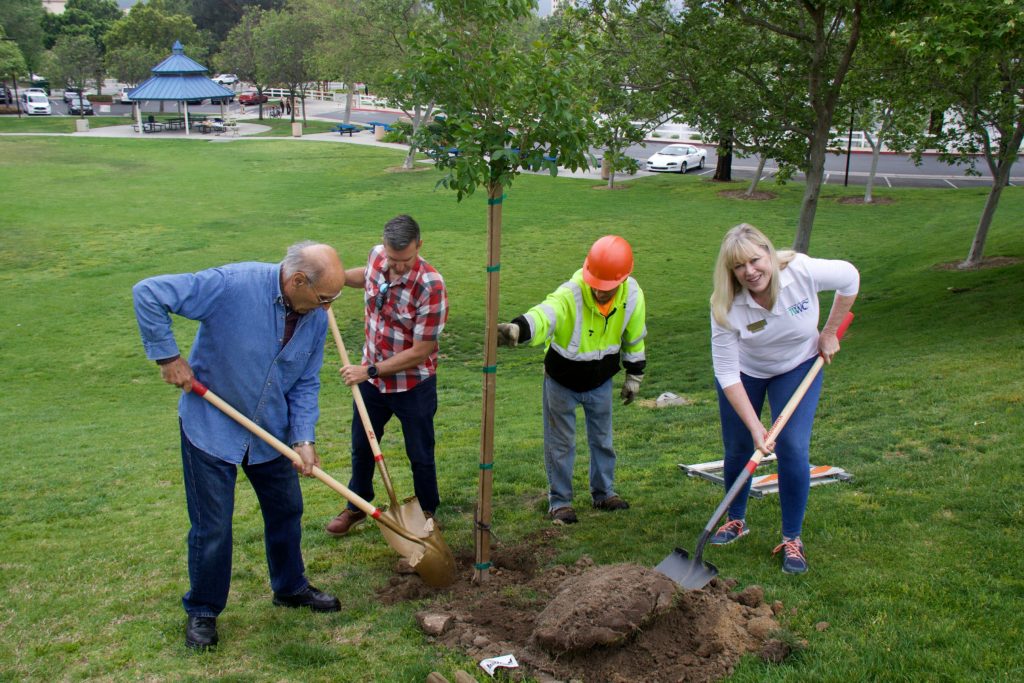 Temecula achieved Tree City USA recognition by meeting the program's four requirements: a tree board or department, a tree care ordinance, an annual community forestry budget of at least $2 per capita and an Arbor Day observance and proclamation.
"Everyone benefits when elected officials, volunteers and committed citizens in communities like Temecula make smart investments in urban forests," said Matt Harris, chief executve of the Arbor Day Foundation. Trees are assets to a community when properly planted and maintained. They help to improve the visual appeal of a neighborhood, remove air pollutants and provide wildlife habitat, among many other benefits.
More information on the program is available at arborday.org/treecityusa. The Arbor Day Foundation is a million-member nonprofit conservation and education organization with the mission to inspire people to plant, nurture and celebrate trees. More information is available at arborday.org.