Chair – Bev Webb
Mission Statement - The Arts and Culture Committee is dedicated to supporting Community Museums & Theatre, Concerts, Arts in Education, Music, and Drama in the Temecula Valley.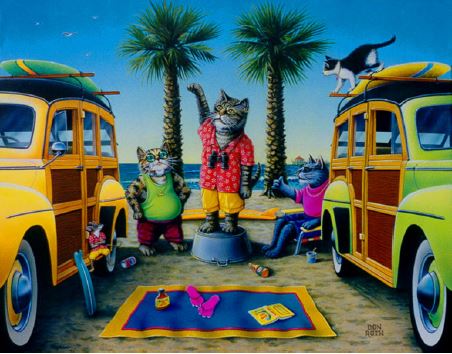 One Kool Kat: The Art of Don Roth April 19 – May 22,
2019.
The Temecula Valley Museum is delighted to highlight
the talent that resides in our valley. Don Roth, local
artist and art instructor, is creator of the famous "Kool
Kat Kollection" that can be found on puzzles, postcards,
and prints. The One Kool Kat: The Art Of Don Roth exhibit
will feature this "kollection" from April 19, 2019 to
May 12, 2019 at the Temecula Valley Museum.