Chair – Denise Kilpatrick
Mission Statement - The Conservation Committee promotes environmental appreciation and protection. We support awareness of our natural resources and development of sustainable habits that enrich our community. Our committee works to preserve, maintain, and restore our natural resources; and contribute to the humane treatment of animals, both domestic and wild.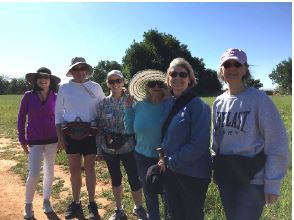 Our members did a planned hike, to the Santa Rosa Plateau and vernal pools: "Due to all the glorious rain we experienced this winter, the pools were 3/4 full of water. They were filled with little Tadpoles along with Fairy Shrimp.