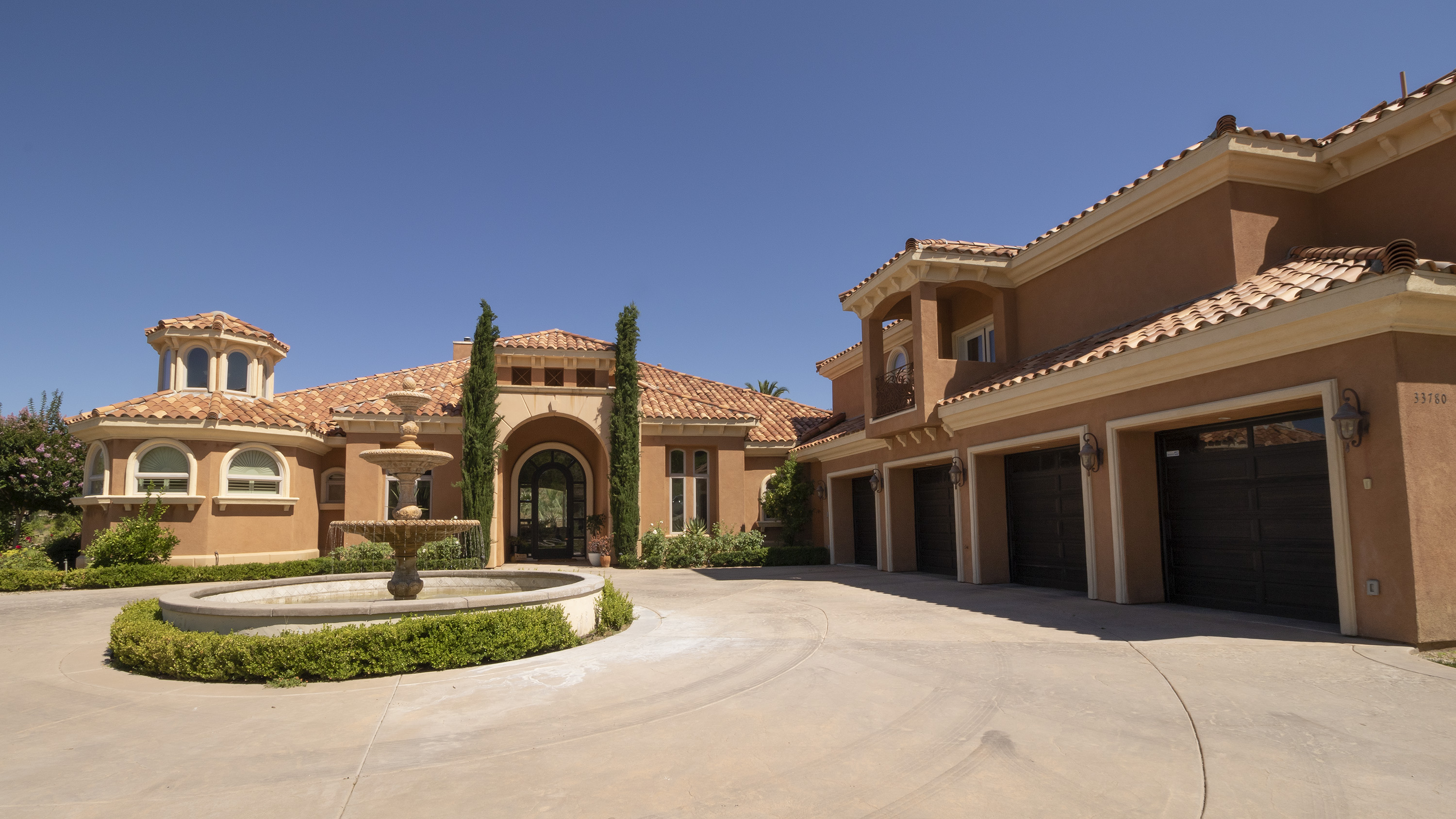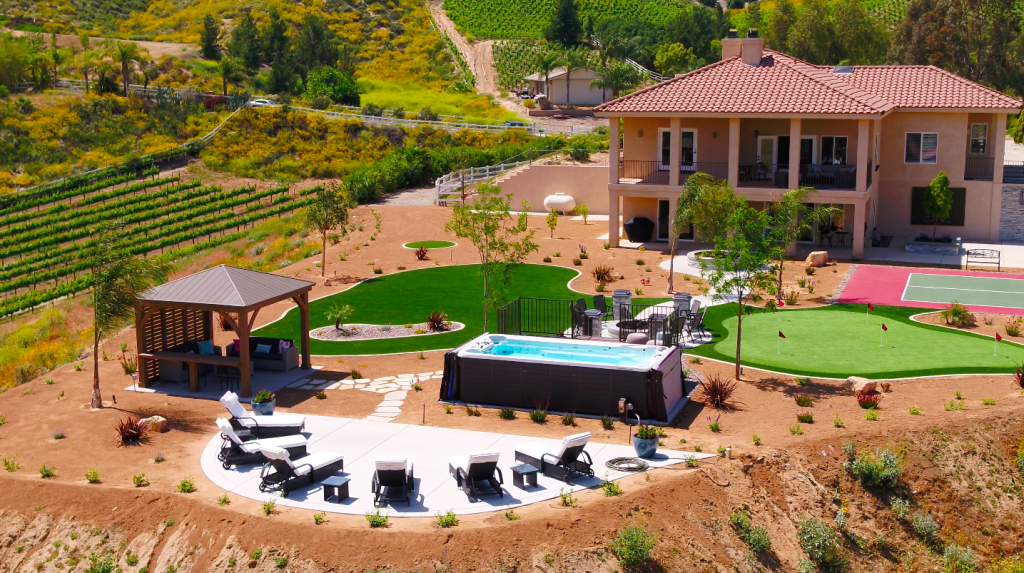 Tuscan Vines
A monumental fountain and Italian cypress trees welcome visitors to this beautiful Tuscan inspired home. As you enter the home, an interior panoramic curved window invites the fabulous views inside. The recessed stepped ceilings define the entryway and living room. A fireside piano in the living room gives an elegant feel to this room. The office/library is a great place to enjoy or to write a book. (The homeowner, who is a local Shakespearean actor, is the author of a book which is an introduction to Shakespeare for young students.) The large well-appointed kitchen and dining room with unique chandeliers is framed by a grand archway. In the master bedroom there is a spacious custom master bath with walk through shower and Roman Jacuzzi tub inviting you to linger as you gaze into the cupola above. The large backyard patio has a delightful pool with waterfalls, slides, and an island which provides hours of entertainment for the family home. The surrounding Sangiovese vineyard overlooks a private airstrip.
Visit our Gourmet Shop here
Temecula Hilltop
Temecula Hilltop is situated on a nine-acre vineyard with one of the most expansive, gorgeous views in Wine Country. Three grape varietals are grown on the property (Cabernet Franc, Pinot Grigio and Zinfandel) which are sold to local wineries. The unique backyard features a three-hole professional golf green, pickleball court, and a 12-person swim spa. A sunbathing deck overlooking many of Temecula's wineries invites you to relax and enjoy the beauty of the area.  Described as "bright and happy" the home is decorated in a contemporary style inspired by the Red Rock Hotel in Las Vegas. The vibrant eye-catching décor will inspire and delight. This property has so much to see and every space has been meticulously planned and designed.
Visit our Bakery here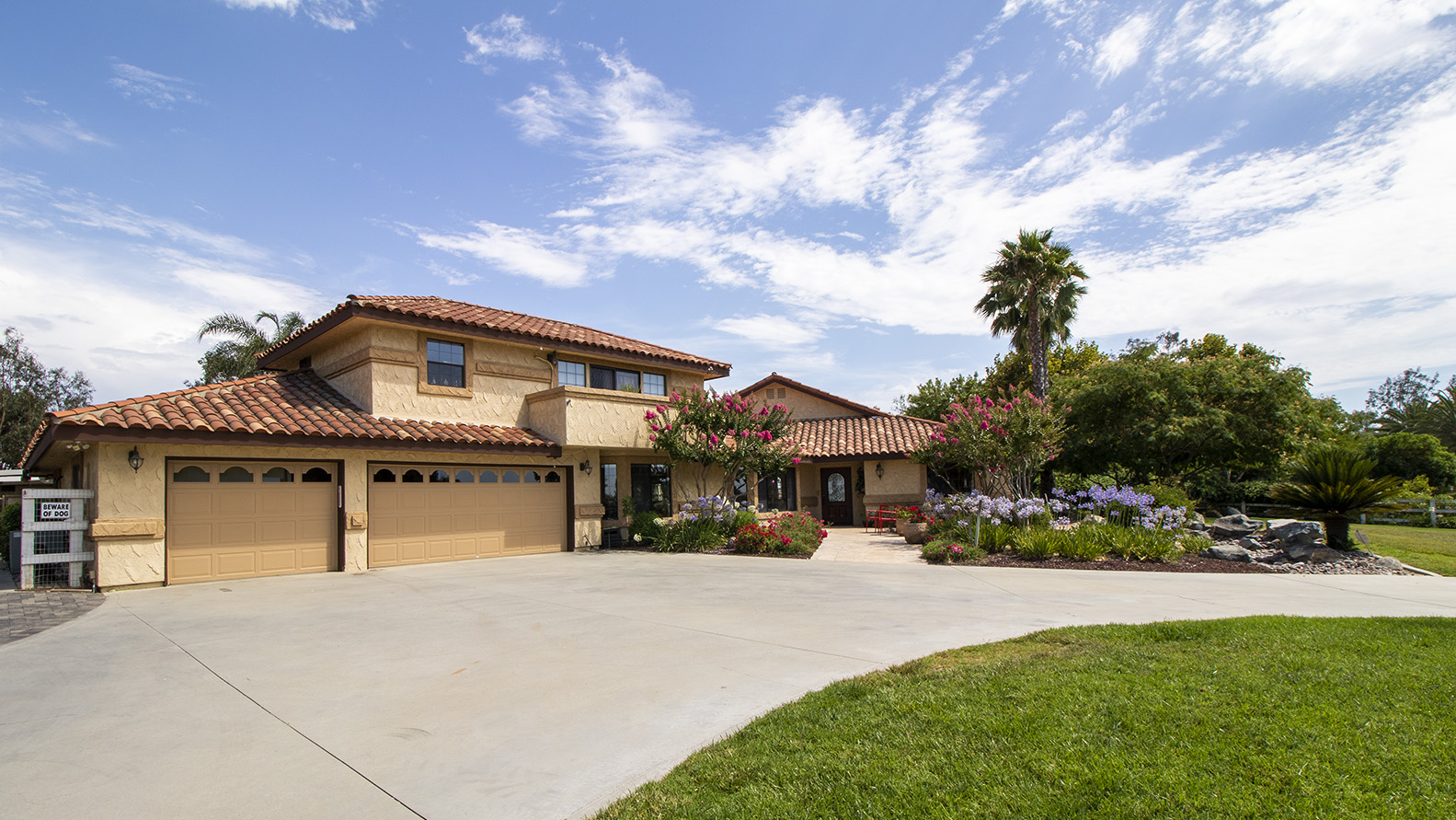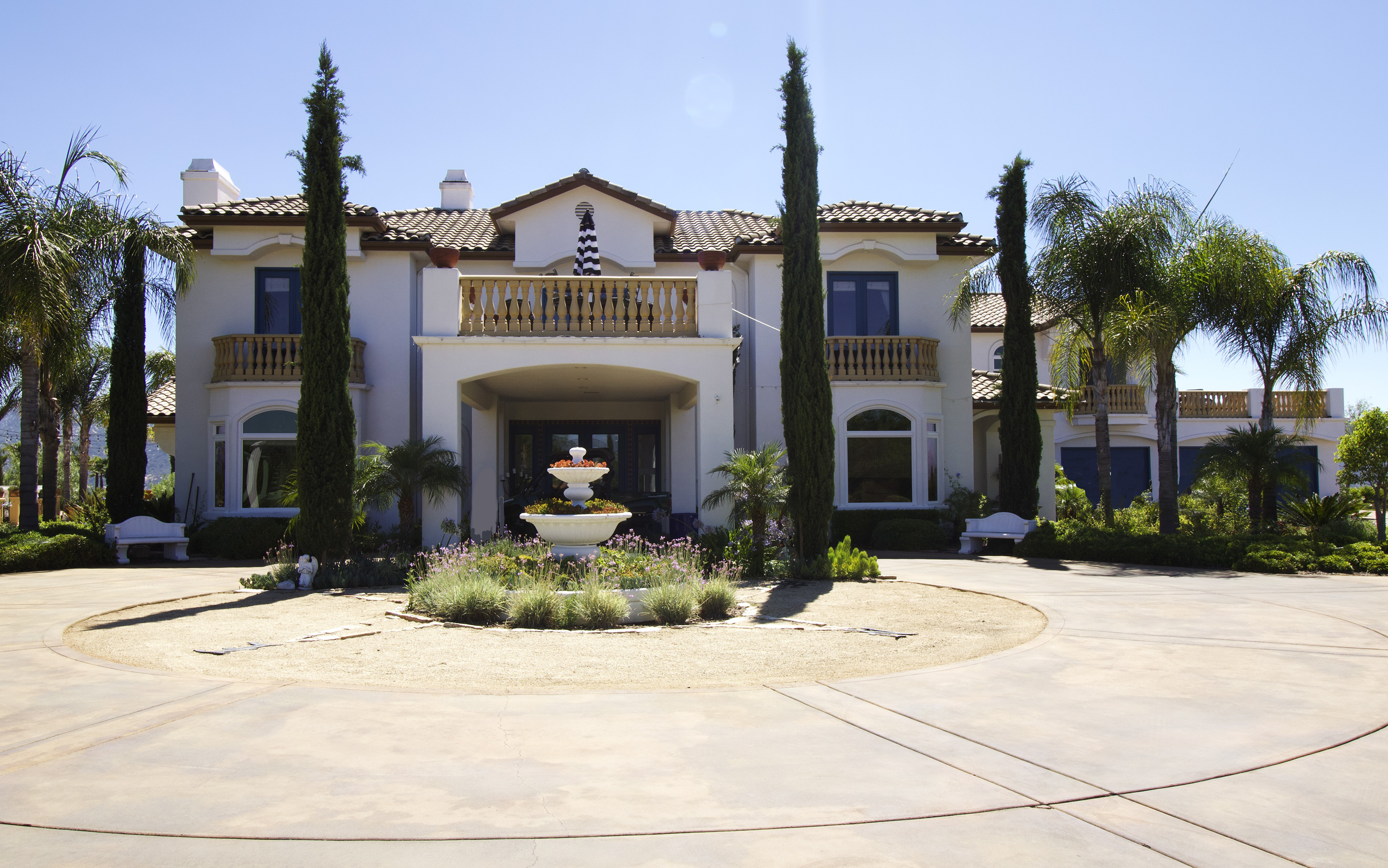 Old World Meets New
As you enter the property, you are welcomed by a majestic 150 year old Oak tree.  The stunning front door invites you into this completely renovated executive estate home. You will be captivated by the silk wall in the foyer and the hand-blown glass chandeliers in the living and dining rooms. The living room, kitchen, family room and wet bar share views of the outdoor resort like setting while a multi-level theater is central to the home. This Dream Kitchen will inspire any culinary enthusiasts with Chef's choice state-of-the-art appliances, built in kitchen helpers and more. In the Master Suite, Old World charm offers a relaxing sanctuary. Outdoors, multiple sitting and dining areas surround a 70 foot pool, barbeque area, and an outdoor bar which will overlook the future private family vineyard. This exceptional home will heighten your imagination with unforgettable ideas.
Enjoy lunch and a glass of wine at the Bistro
Lolo's Hacienda
A welcoming gate leads you to the grand circular driveway of Lolo's Hacienda, a 15 acre, 7000 square foot Spanish Moroccan style estate home perched on the top of one of the highest hills in the city of Temecula. There is a panoramic view of the valley, mountains, and the expansive grounds which include meandering trails, fountains, themed gardens and a resort like pool and spa. There is always something to do at this estate. Walk into an entry of black and white marble floors and an ascending hand tiled staircase.  The inviting living areas feature eclectic décor with rustic wood and ceiling beam details. Elegantly patterned Saltillo floor tiles, expansive courtyards and hand painted wall murals offer soothing and inspiring moods. The home's six bedroom suites evoke dreams of visits to the Mediterranean. Each bedroom suite is a must see one of a kind. The gourmet kitchen continues the Mediterranean feel, opening to a Moroccan style morning room which invites you to sit and sip a cup of coffee and dream of your day's events.
Be sure to visit the Market Place here